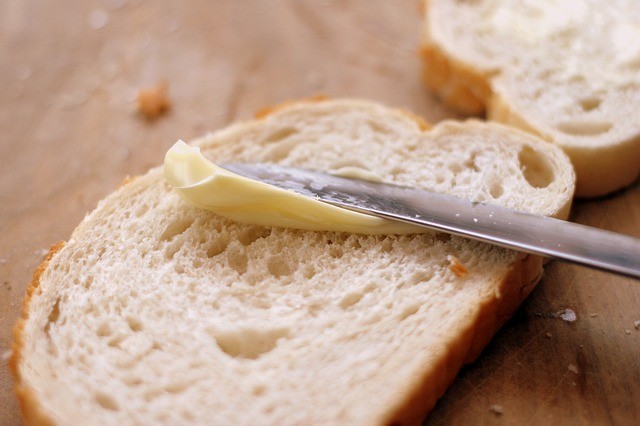 Most houses today have a tub of margarine in the fridge, but what is margarine, where does it come from and how is it different to butter?
Butter is created from cream which rises to the top of milk when it sits for a period of time, this is usually gathered from cows. Through the process of churning the cream, a chemical reaction takes place which makes the cream begin to solidify and turn into butter. This process has been around for over 4000 years.
Margarine came along around 150 years ago, Napoleon III wanted a cheap butter substitute to supply to his troops and to provide to the poorer population in France. Hippolyte Mége Mouriès patented a lower priced form of butter in 1869, it was made primarily from from beef tallow (fat from cows). He named the new substance margarine from the Greek margarite meaning "pearl like" after its white, pearlescent look.