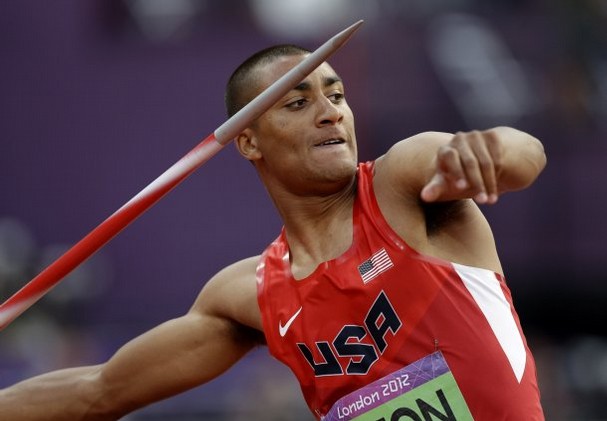 In 1956 a Spaniard named Felix Erausquin introduced his own technique for throwing the javelin where he would spin around on the spot and release the javelin, similar to a discus throw, this was dubbed the "Spanish Style" of javelin throwing and enabled the throwers to achieve incredible distances before it was banned almost immediately by the International Association of Athletics Federations (IAAF) for being an incredibly dangerous method of throwing.
The furthest that a javelin has ever been thrown in an official Olympic event is 104  meters which was thrown by Uwe Hohn in the 1984 Olympics, however under the spinning technique Erausquin managed to throw the javelin 112 meters, smashing this record by 8 meters! However the throw was disqualified by the IAAF and not acknowledged. At the time of the throw the world record was 83 meters with Erausquin's throw being vastly superior.
There are some records of people using soap on their hands so that the javelin would come sliding out of the throwers hand faster and easier, using this technique there are rumours that some world discus champions could throw the javelin nearly 120 meters, however it is difficult to find evidence of these unofficial throws. Using soap on your hands was also swiftly banned by the IAAF.

An interesting fact about the javelin is that as throwers get stronger and throw the javelin further they have actually had to make the javelin less aerodynamic so that the throwers cannot throw the javelin further than 100m (the length of the track). This is to ensure that there isn't a possibility of the javelin being thrown out of the stadium and landing in the crowd. The javelin had to be redesigned following Uwe Hohn's 104 meter throw in 1984, the javelin had its centre of gravity moved forward to stop it ascending and the tip of the javelin was modified to be more blunt and less aerodynamic. No thrower has breached 100m in an Olympic event since this change.
---
Further Reading: